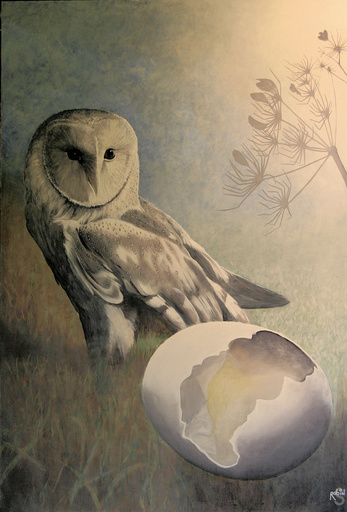 Robin was born in 1946 in one of the oldest quarters of Amsterdam named "De Jordaan". He started painting actively in his childhood and spent much of his time painting the diverse flora and fauna in the popular Zoo of Amsterdam (Artis). He could exercise his talent during his education in becoing a professional painter at the N.S.S.U. and a restorer in Amsterdam (Beekman). During his apprenticeship he studied all the technical details that form the basis of his classical way of painting.

By taking a look of his paintings, one can clearly recognize that Robin is still a painter of "the old school" and that the Dutch art of painting must be still present in his genes.

His paintings are full of strong colors, inspired by the colorful plurality of different cultures and traditions of Asia, Afrika, Nord-and South Amerika - places at which he lived and worked together with his family.

Robin started working as an international artist inthe early nineties, presenting his paintings in exhibitions in various countries. In the cours of time he immersed himself in the combination of the real and the invisibel world, this gives his creations a fanciful touch.

The same applies to his special way of painting portraits ( architecture of the soul ). One can be curious about the direction in which the artist is led by his dispute with the "other-world".